RBLX -Both a Social Network and Gaming Platform
Huge winner of the COVID economy
Stratospheric valuation as markets bet on growth
Can RBLX move beyond gaming?
Investors betting that RBLX will be a breakout winner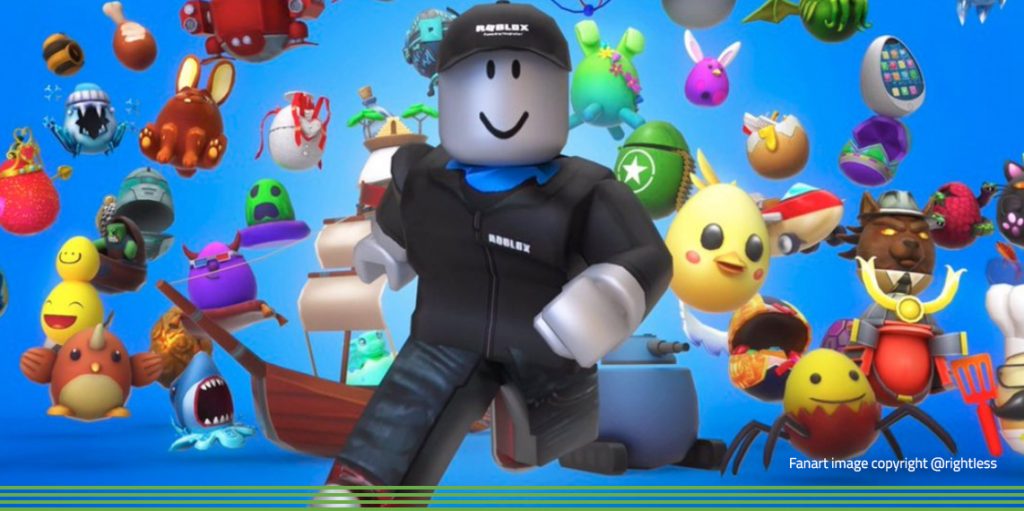 Roblox, (RBLX) the gaming juggernaut that played babysitter to the world during the year of COVID is dropping its IPO today and the hype couldn't be bigger.
RBLX – a combination of Social Network and Gaming Platform
Roblox is an engaging gaming platform that allows users to both play and create games with ease thus creating a virtuous cycle of attracting more and more users while providing an ever expanding library of what the company calls "experiences". At the latest count the platform now has more than 36 million users and nearly 18 million "experiences" or games created by its developer community.
The combination of social network and a never ending supply of new games has caused some analysts to describe it "crack for kids" given the highly engaging nature of the experience. There is almost no household with young children that has not been exposed to the allure of Roblox – indeed the company's platform was even used for millions of virtual birthday parties during the pandemic creating a new cultural phenomenon that is likely to last.
True beneficiary of COVID Lockdowns
Roblox was a true beneficiary of the COVID lockdowns and the question going forward is whether the company can now build its brand on its vastly expanded base of users to create a sustainable, profitable business.
The company nearly doubled its revenue last year from $508M to $923M but still managed to post a loss of $253M as capital expenses and fees to developers grew exponentially. Despite the losses investors view the business as a massive growth opportunity as operating cash flow quintupled from $99M to $524M.
Stratospheric valuation implies massive bet on growth
Valuation has exploded as well rising nearly sevenfold from a year ago. The IPO is expected to price at around $45/share and could quickly jump beyond that level given the brand awareness and high demand from investors. At that pace RBLX will have a near $30B valuation making it massively expensive on any normal fundamental metric.
Still, like with all modern software businesses normal valuation formulas will not apply. The success of RBLX will be based on very much the same criteria as NFLX and TWTR – number of new users. If the company can retain its newfound base of fans and expand its footprint globally especially to China – the world's biggest gaming market – the stock is likely to double within the next year on hope and hype alone.
Can Roblox move beyond gaming?
It will be years before RBLX will turn into a profitable, cash generating business and it can avoid the risk of being a one hit wonder if it can expand its platform away from games to a wide variety of immersive social experiences. Investors are betting that RBLX can move away from just gaming for preteens to a full "human co-experience" software that could host interactive lectures, graduation ceremonies, corporate meetings and a wide array of social and business events. The company's experience in user interface design and vast library of simple tools provides it with a big competitive advantage. If it can capitalize on pivoting the platform to address a much bigger potential market for its product its current lofty valuation may look like a bargain a few years from now.
With COVID risk now starting to recede and the world returning to more physical activities can Roblox hold on to its base of users and expand into new markets beyond gaming? The Company has been the star of the pandemic and investors are hoping that like a supernova it will continue to shine for many years forward.