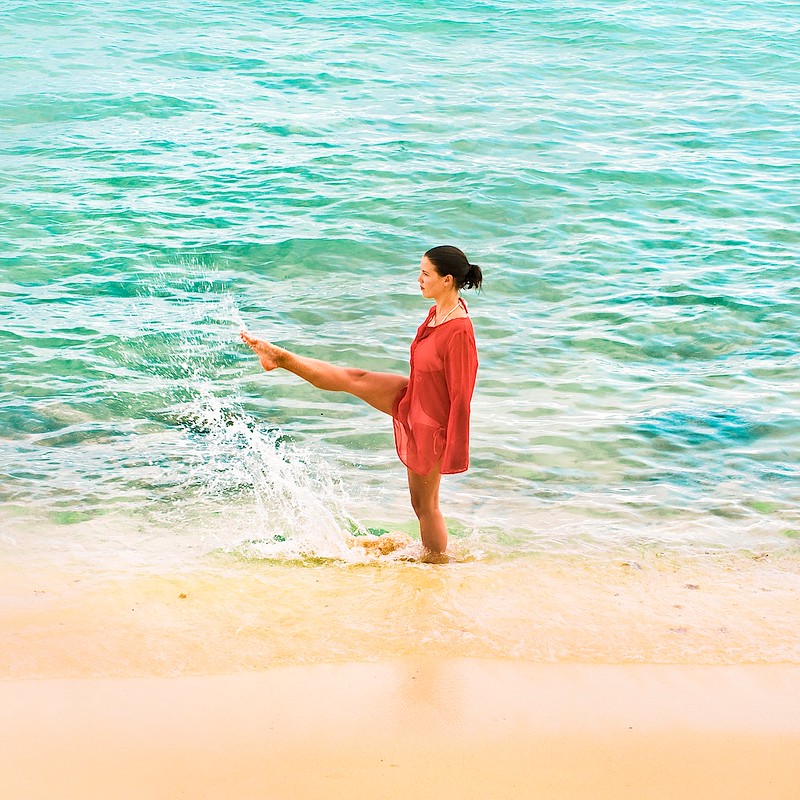 Travel and leisure stocks have doubled
Takeoff in travel demand is just starting
This is a secular not just cyclical trend
WFH will now lead to WWT
PEJ ETF is the most interesting way to play it
Is it too late to bet on the Travel and Leisure trade? Although most travelers are still trapped at home the stocks in the sector have doubled and in some cases have exceeded their pre-pandemic highs.
Takeoff in travel demand is just starting
Investors have bid up the sector well ahead of the actual pick up business. Nevertheless, the pick in activity is starting to take place. Miami hotels report record bookings for spring break festivities while the Homeland Security TSA daily throughput numbers are consistently above 1M passengers per day. This level is still just 50% of the travel volume of 2019 but is double the rate at the start of the year.
Like a cautious snowbird dipping his toe into the warm waters of the Gulf, US consumers are clearly starting to test out travel once again.
Investors are convinced that the combination of rapid vaccination drives and the bulging savings rate aided by a new round of stimulus checks will usher in a massive wave of leisure and travel demand from a population that has been in a lockdown for more than a year. All signs suggest that the bulls are right. With economic demand recovering and Fed keeping rates low the expectation is that US economic growth should boom this year with some analysts predicting 6% plus growth. That in turn should help incomes rise even higher which in the past has always correlated positively with more travel activity.
This is a secular not just cyclical trend
Although stocks in the sector have priced in most of the good news there is reason to believe that the boom in travel may be secular rather than a cyclical phenomenon. One the most positive externalities that emerged from the COVID experience is the work from home trend for most while collar professions. As we've noted in the past the WFH phenomenon will be with us long after the coronavirus is gone, not only because it is a far more convenient lifestyle for workers, but because it is a far less expensive proposition for businesses.
WFH will now lead to WWT
As a result many professions that were tied to the office have now become untethered allowing workers to be far more ambulatory than before the pandemic. That in turn is likely to drive demand for more and longer period travel – a very bullish trend for the industry as a whole.
The Marriott corporation is already making a bet that longer vacations will become the new normal. The company plans to open 575 new locations under its "longer stay brands." These chains — which include Element Hotels, Residence Inn, and TownePlace Suites brands — already amount to a combined total of 1,400 hotels.
PEJ ETF is the most interesting way to play it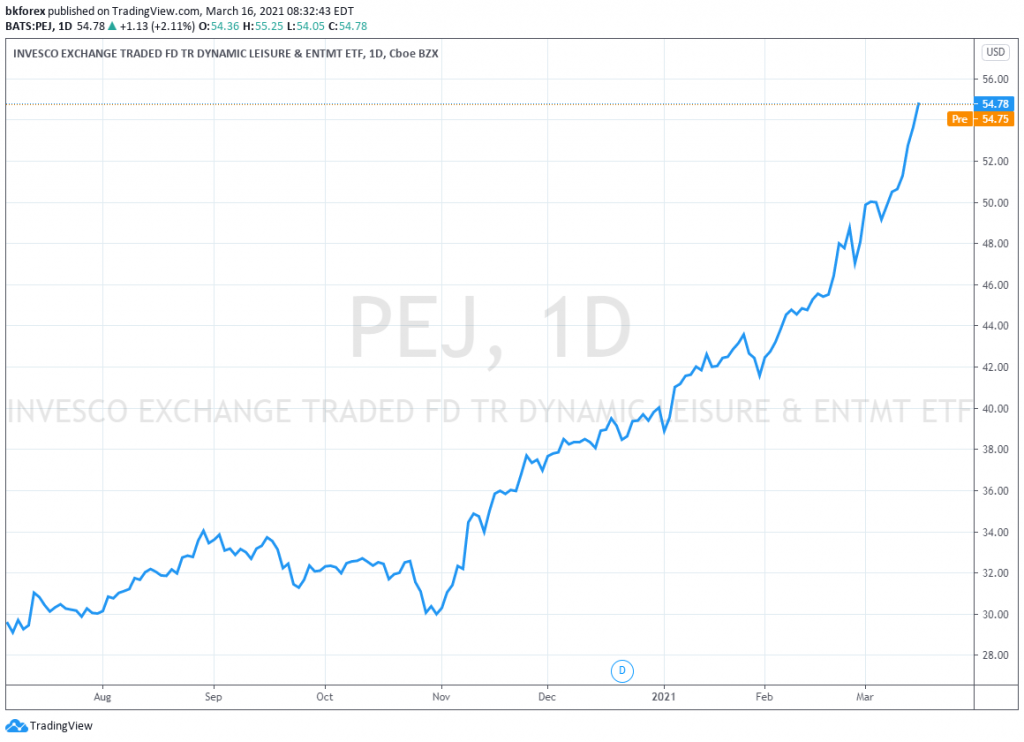 One of the cleanest ways to play the travel revival theme is through the Invesco Dynamic Leisure and Entertainment ETF (PEJ) which is diversified not only by company and sector but by capitalization as well. The stock has doubled in the past year and is no longer a bargain, but if the "work while travel" trend is just starting to emerge then the industry may see a much longer and more powerful boom and PEJ could double once again over the next several years. Alternatively, if investors don't want to chase the move at current price they could sell September 55 puts for approximately 5 reducing the cost of entry by 10% if the puts are exercised or achieve a 20% annualized return if they expire worthless. Either way the travel and leisure boom is just beginning.