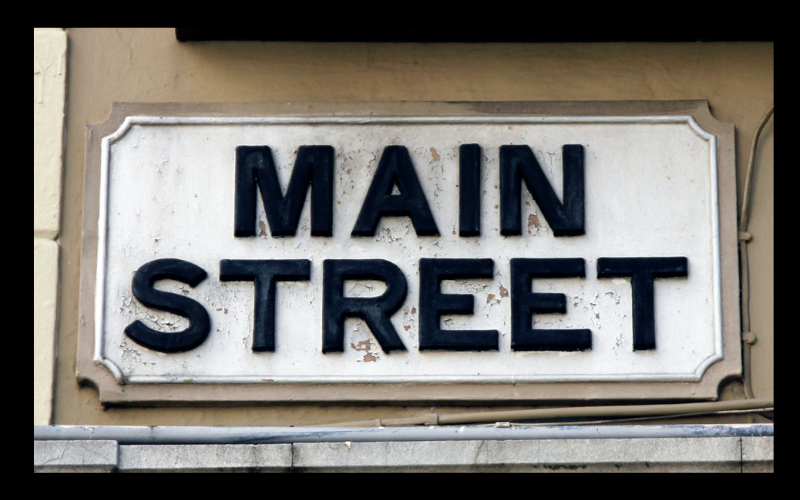 The Main Street/ High Technology trade has stalled
Inflation worries are hurting the small caps
Now is not the time to bottom fish
Ever since the announcement of vaccines late last year the single best pair trade in the market was to go long small cap stocks and sell the high tech stocks  (long IVM/short QQQ). After years of underperforming high technology, small caps soared on hopes of the re-opening of the economy while high tech investors took profits.
The Main Street/ High Technology trade has stalled
The Main Street/Silicon Valley spread was so profitable that at one time it blew out to more than 3000 basis points or 30% providing all who took that trade annualized returns of nearly 100%. But just as the real economy is about to take off as more and more of the population becomes vaccinated the trade is starting to reverse as the outperformance of the Russell 2000 has compressed by a half to just 15%. What's going on?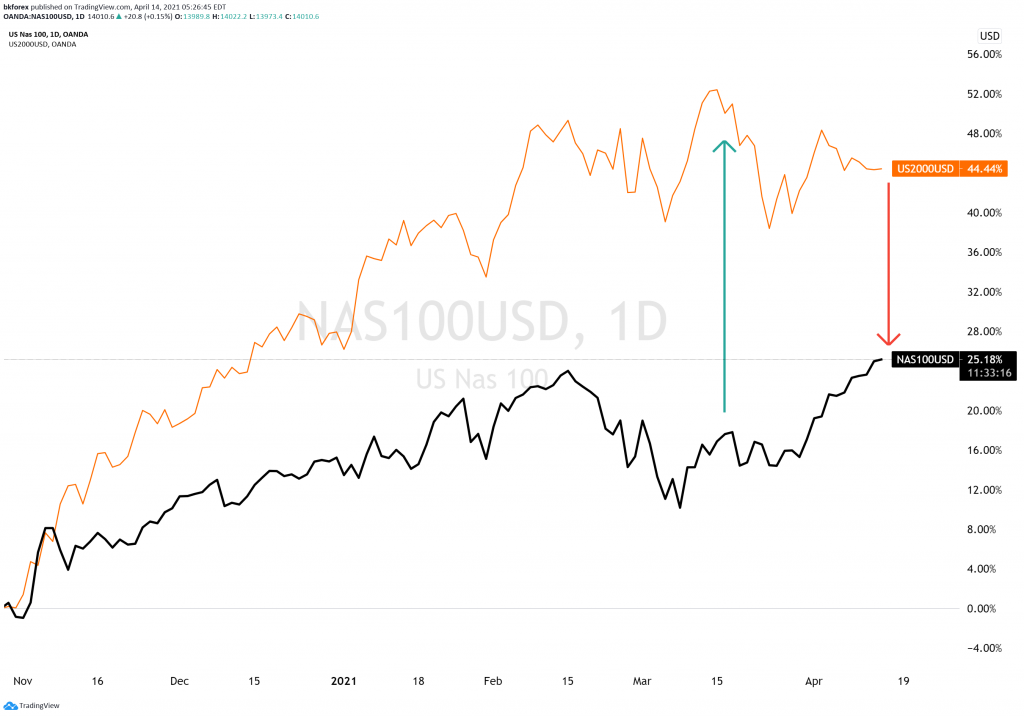 As usual, the market which is a discounting machine long ago anticipated the return to normal and priced in the rebound well before it actually occurred. Now the investor focus is elsewhere and small caps are starting to underperform.
Inflation worries are hurting the small caps
The biggest concern of small cap investors is inflation. The latest reading in both PPI and CPI data is showing an upward pressure on prices but that pressure is most acute on the wholesale side where supply chain delays and production slowdown have created massive spikes in a number of inputs.  As global demand has recovered – led by the world's two biggest economies China and the US the rise in PPI index has been meteoric.
Since most of the small cap stocks deal in the physical economy their cost structures have skyrocketed, but their ability to pass on the increases to the consumer has been blunted by the very competitive landscape and the refusal of the consumer who still faces an uncertain post pandemic future to accept any large increases in price.
The net result is that investors are worried that small cap stocks will be forced to operate under tighter profit margins thus making the recovery story far less attractive.
Now is not the time to bottom fish
The big question is whether the inflationary pressures are temporary or persistent, but until that question is answered the Main Street/ High Tech trade will remain under pressure. There is a temptation to pick the bottom of the compression cycle and make a bet on the long term secular come back of the small cap stocks, but that would be unwise. If the CPI data begins to show an easing of inflationary pressure the IVM/QQQ will resume its rally. Until that happens the smartest place for traders of this spread is on the sidelines